The Monday Funnies is Now in 2 Cartoon Book Forms!

The Best of Monday Funnies & More ...and Jack's Latest Book

Animal Tales From Jack Cassaday's Monday Funnies



Read More & Purchase the Books Here

---
Here's a showcase of different types of cartoon art, funny photos, samples, sketches and other visual expressions mostly by Jack. Described as an important part of American culture, cartoons are visual communications to the quick.
We'll periodically update our images, so check back soon...Enjoy!

Gag Cartoons...

are commonly found in magazines. They usually focus on humor and sometimes appear in newspapers and the internet. Frequently these cartoons are depicted in a single panel format.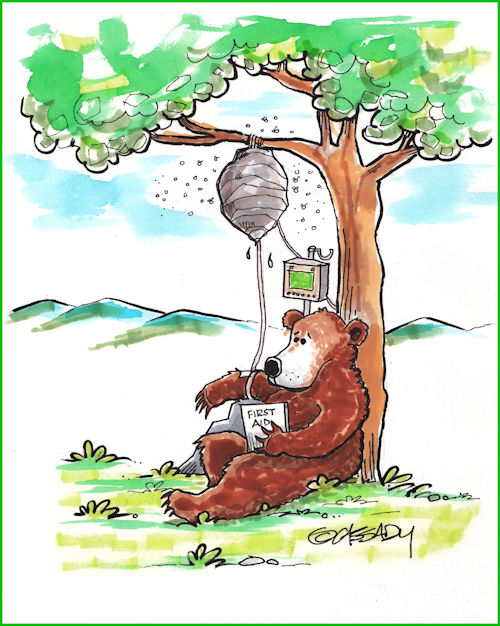 Spot Illustrations...

are amusing and sometimes elaborate drawings used in advertising, books, magazines, greeting cards, newspapers, TV and the internet. Often they're used to support stories, articles, opinions, sales and greeting card messages.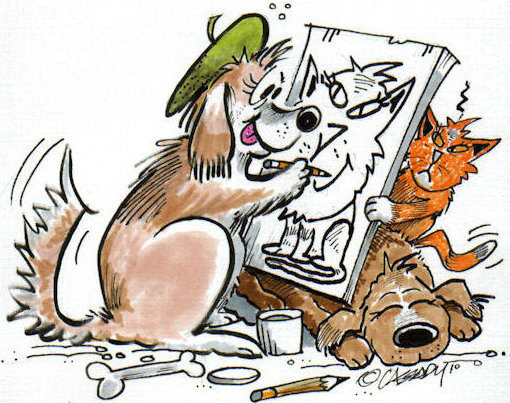 "Dog Artist"
Caricatures...

are exaggerated and often amusing cartoon portraits of people, celebrities or politicians conveying an attitude or expression of the subject.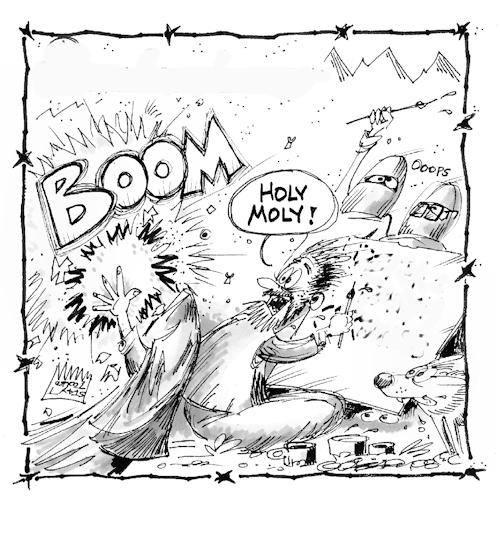 "Cartoon drawing IMO Cartoonist Frank Frazetta."
"Chick's Funny Fotos"...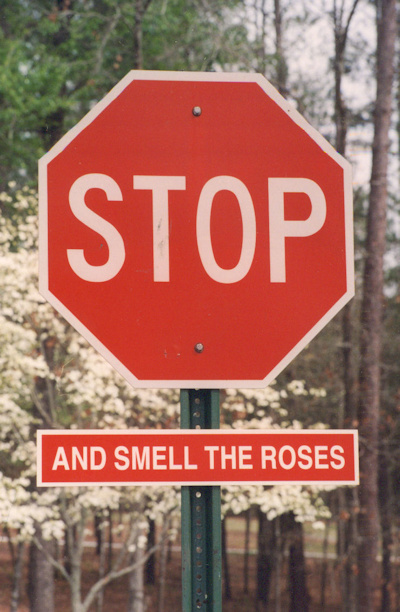 "Stop and Smell the Roses"
Jack's Photos and Fine Art...

2 & 3D creations and expressions over the years.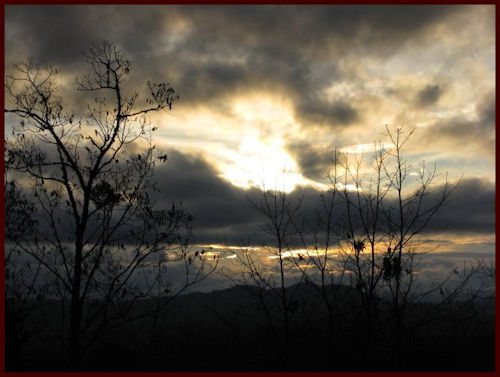 "Dramatic Sky over North Georgia" by Jack
Sequential Art...

is a means of creative expression employing pictures, images and words to tell a story or dramatize an idea. It's commonly found in comic strips, comic books, graphic novels or story boards.

"Memorial comic strip to fellow cartoonist & diabetic, Chris"
Rough Sketches and Drawings...

Most of these are preliminary drawings, practice or studies for later projects. They're fast, spontaneous, and unfinished.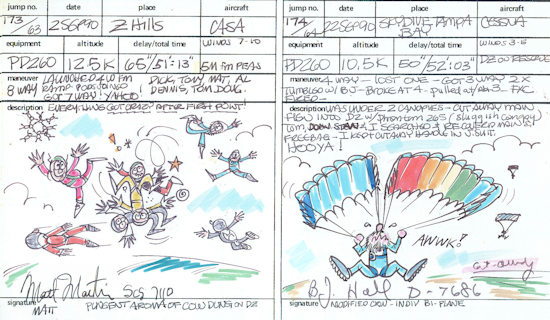 "A couple of pages from Jack's old skydiving log book"
ToonMaker's Student Showcase...

This space is for the display of ToonMaker's student work…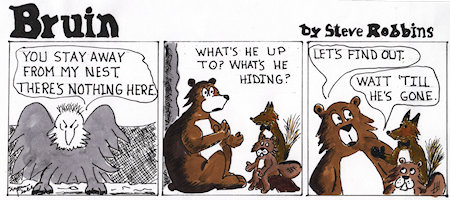 Steve Robbins is an alum of the Basic ToonMaker 100 course and is currently enrolled in the TM 205 Intro to Sequential Art Course. Steve is currently working his comic strip about critters of the forest, featuring a Bear called "Bruin". His supporting actors are Beavers, Foxes, Bobcats, Badgers and a big Moose. Steve has a great imagination and brings the forest creatures to life, while learning the ropes of comic strip preparation. Steve's comic strip readers have something to look forward to reading.